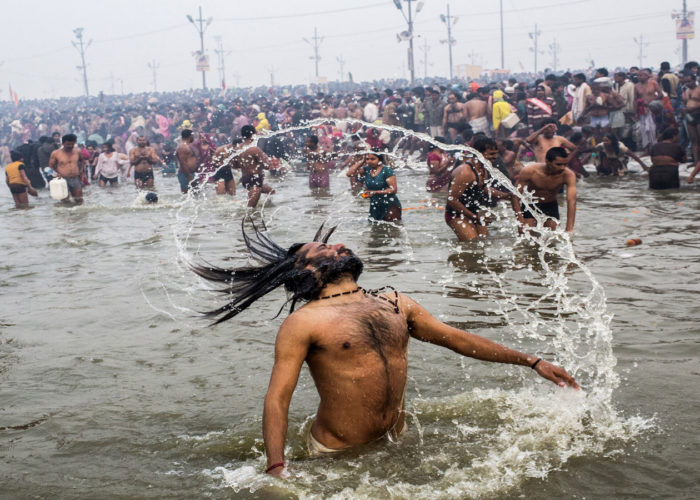 The last Kumbh Mela occasion had a record of 70 million devotees from across the globe. This time the estimated people to be witnessed for the festival is around 80 to 90 million. Thus reaching the city Allahabad during the mega festival is a tiring task as all the modes of transport including trains, local and state buses would be crowded with the people enthused to participate in the biggest gathering. Even if you reserve a seat in advance it also doesn't guarantee a comfortable travel due to the massive footfall of pilgrims in the city. The challenges that are faced to attend the event make it all the more inviting and adventurous.
The religious fair that will be organized from January 15, 2019 to March 4, 2019 thus these trains would run for this duration. The Prime Minister Narendra Modi is also being expected to reach Prayagraj to inaugurate the temporary structures in the Kumbh Mela area.
Six special trains will run to Allahabad city from different railway zones of the country for pilgrims and tourists attending the Kumbh Mela. The 800 special trains will be started during the Kumbh Mela, and is an addition to the regular ones that operate from Allahabad city. The railways also plan to be in action four to five special trains to ferry 5,000 Pravasi Bhartiyas from Prayagraj to New Delhi. They will be in Prayagraj to participate in the festival.
The branding of the Kumbh Mela will be placed on 1,400 coaches approximately of special and the originating trains of the NCR by vinyl wrapping. This will spread the message about the grand event of Kumbh Mela happening in Allahabad across the country.
The train coaches will be designed with bright and attractive images of the Kumbh Mela and major attractions of Prayagraj. The railways have also created a space for 'Paint My City' initiative at its stations and residential colonies which is another big promoting exercise for the Kumbh Mela.
Four big enclosures to house around 10,000 pilgrims have been built at Allahabad Junction railway station. These services will include LCD TVs, vending stalls, water booths and ticket counters, public address system, CCTV cameras and separate toilets for men and women. Similar passenger enclosures have also been constructed at other stations.
The Center North Zone Cultural Centre, under the Ministry of Culture, will be put up stalls in passenger enclosures, showcasing the art, culture and heritage of Prayagraj and surrounding areas to promote local culture and heritage.